Harry Kane is expected to tell Tottenham he wants to leave if they fail to qualify for the Champions League next season.
As first reported by The Athletic, Kane is becoming increasingly concerned at Tottenham's failure to compete for major trophies.
The 27-year-old will not make a final decision on his future until after the European Championship this summer, at which he will captain England.

Sunday 11th April 4:00pm


Kick off 4:30pm

Any potential departure from Spurs would be complicated and would need to be sanctioned by chairman Daniel Levy.
Kane is contracted to Tottenham until June 2024 – after signing a six-year deal in 2018 when Mauricio Pochettino was manager – and the club have always insisted that he is not for sale.
Kane came through the academy at Spurs and remains committed to the club but, as he approaches 28, he is keen to play for a team that is capable of winning the biggest competitions in the sport.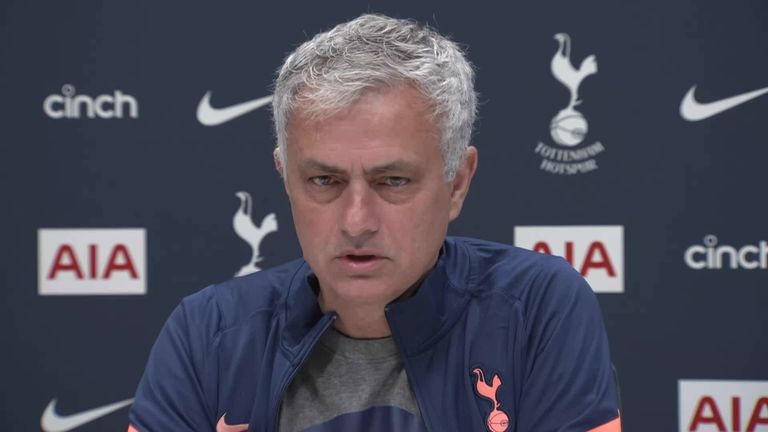 The striker made his priorities clear when speaking to Sky Sports' Jamie Redknapp last year. When asked if he wanted to spend the rest of his career at Spurs, Kane said: "It's one of those things; I couldn't say yes, I couldn't say no.
"I love Spurs – I'll always love Spurs. But it's one of those things – I've always said if I don't feel we're progressing as a team or going in the right direction, then I'm not someone to just stay there for the sake of it.
"I'm an ambitious player. I want to improve, I want to get better, I want to become one of the top, top players.
"It all depends on what happens as a team and how we progress as a team. So it's not a definite I'm going to stay there forever, but it's not a no either."
Tottenham could yet alleviate Kane's concerns in the remaining months of the season.
Jose Mourinho's side take on Manchester City in the Carabao Cup final later this month as they bid to win their first trophy since victory in the same competition 13 years ago, while they are just three points outside the top four with eight Premier League matches still to play.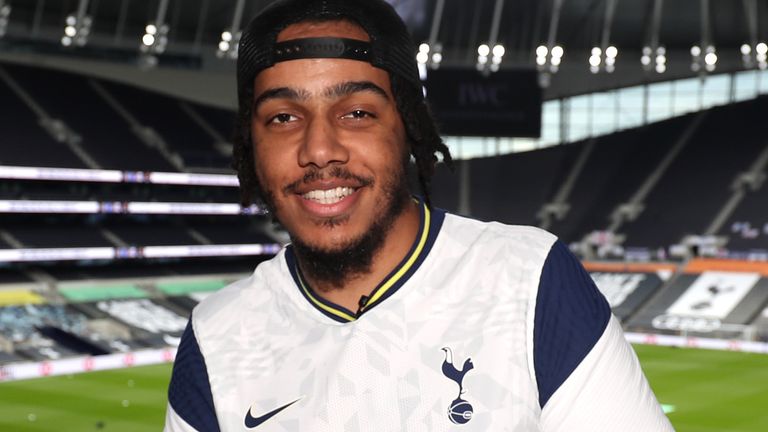 However, the news that Kane is considering his future is likely to trigger interest from the biggest clubs, both in England and across Europe.
Manchester City could be looking to sign a new striker this summer, with Sergio Aguero leaving at the end of his contract. Pep Guardiola has made no secret of his admiration for Kane, previously describing him as "incredible".
Manchester United and Real Madrid have regularly been linked with Kane, who is the joint-eighth highest scorer in Premier League history, while his former Spurs boss Pochettino is now in charge at Paris Saint-Germain, one of the continent's richest clubs.
Sky Sports' Paul Merson…
"I do worry for the club. Will Harry Kane stay at the club next season? I don't know. What do you want in football? What do you want out of it?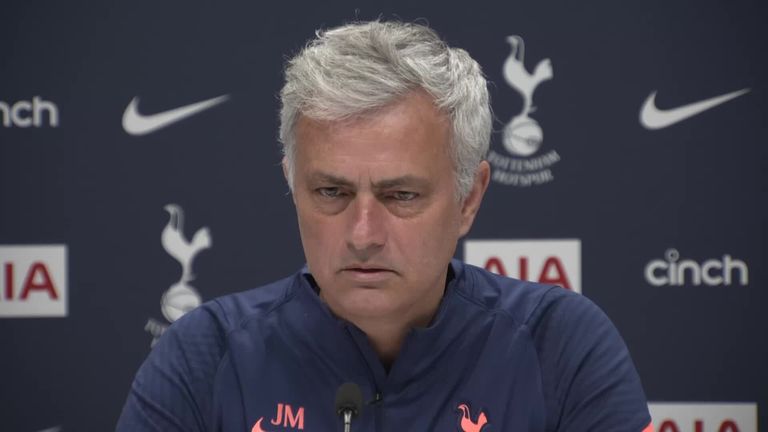 "Do you want to get to Wembley, play in a cup final against Man City and sit with 10 men behind the ball for 90-odd minutes? Let's be honest, that's what is going to happen. It's the most predictable thing we are going to see in a cup final.
"Sometimes you look at a cup final and think a team may have a go and take the game to the opposition, but we know full well that this game will see Spurs sit back, Man City will have 70-per-cent possession – at least – and it will just be what time.
"Do you want to play your career like that? You are going to be playing in a big cup final and you will just be working on scraps.
"It will be interesting to see what he wants to do. Does he want to win trophies or does he just want to win Golden Boots? Golden Boots are an individual thing, not a team thing."