Kyle Feldt has been placed on report, much to the displeasure of the entirety of Queensland Country Bank Stadium, after the Cowboy crunched Jack Bird in a sensational tackle.
Shortly before half-time with the Dragons leading 12-6, Feldt lined up Bird one-on-one and folded him brilliantly in a bone-rattling hit.
That had the crowd in raptures as both sides fired up in the aftermath of the challenge.
But much to the dismay of the Queenslanders, Feldt was placed on report for a dangerous throw and will await the verdict of the MRC.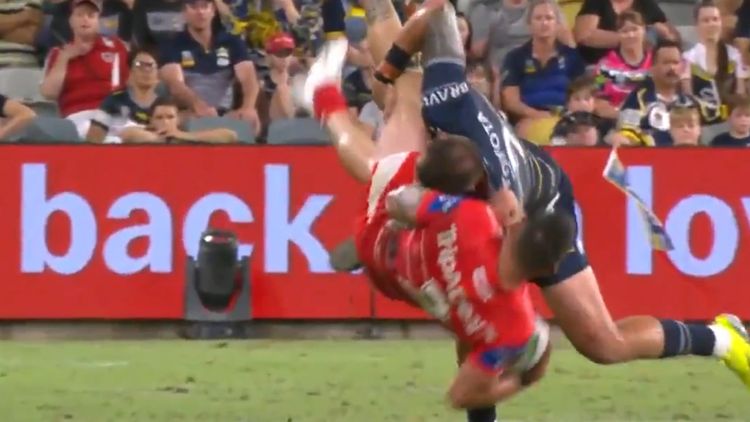 "It was a terrific tackle, and in a millisecond it just goes fractionally wrong," Michael Ennis said on Fox Sports.
"The collision was great, at full speed it was just a good technical driving tackle, but it just went above the horizontal and Jack Bird's head hits the ground.
"He probably is in a bit of strife but I don't think there is any intent deliberately."
Probably the right decision upon review, but what a moment from the star!