Rebels captain Matt To'omua – as always – is all class as he fronts up for a post-match chat with Stan Sport after missing the game-winning kick.
"Disappointing but a good match," To'omua said.
"Ultimately I think I'll be up for a little bit tonight, staring at the wall, thinking about that kick."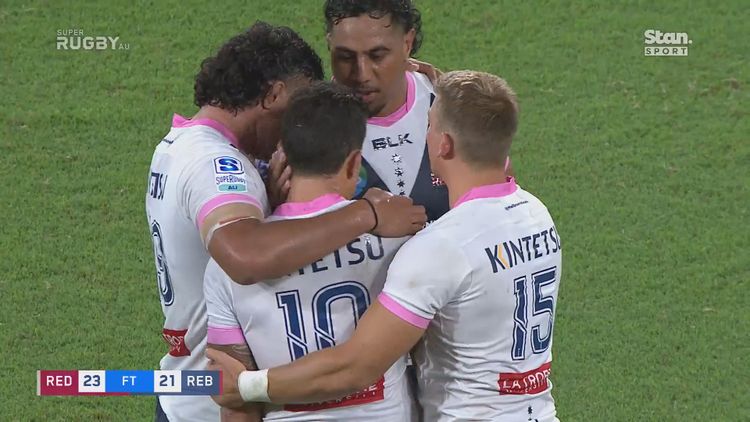 The Rebels were forced to flee Victoria before their season opener as borders closed and the state went into COVID-19 lockdown.
"We've had plans change on us last minute, so many times," To'omua said.
"We had to pack and leave within three hours and pick up the families and kids, babysitters, dogsitters, all that kind of stuff.
"Thanks to everyone at home – they're going through a bit of a rough time there so we just thank them for allowing us to do the fun stuff."